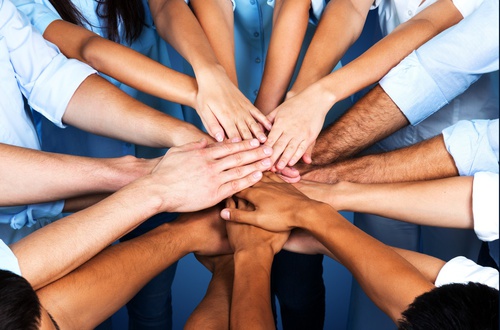 You see,?I've seen too many entrepreneurs follow this idea like it's some kind of commandment:
"If you want something done right, you have to do it yourself."
Can you relate?
Imagine if you could delegate, automate, or eliminate many of the tasks you're not good at or dislike? What would happen to your business?
We've created a white paper worksheet to help our associates easily calculate the value of their time. If you would like a copy, email me at [email protected]. You see, many of our associates have an hourly time value of $100.00 or more. So, here's my question, "is what you are working on right now worth $25.00 an hour, $50.00 or $150.00 an hour."
When you work on activities and tasks that are at or above your hourly rate, breakthroughs begin. The rest?
Automate, delegate, or eliminate.
We've partnered with the nation's first countrywide transaction coordination service – transactly. Why? It's proven to save over 15 hours per file for our real state professionals. That's time that can be spent in negotiations, customer service, and business development.
When you delegate your real estate transaction file management, you'll not only have a dedicated transaction coordinator but an entire tech-enabled company supporting you.? Checking contracts for accuracy and completeness, arranging inspections, appointments, and signatures are just a few of the things you can delegate with confidence. The result?
Better utilization of your time and better service to your clients and closing partners.
So what do you get?
Experience & Peace Of Mind
You get a team with years of experience in managing and closing real estate transactions.
Support
Your transaction coordinator, and a full support team, is available to help you seven days a week.
Tech-Enabled
Track progress and know where things are at all times, through our secure transaction platform.
Communication
Responsiveness and proactive updates during your transactions, all the way to closing.
Consider letting go of some of the things so you can spend more time in your genius zone.?CrisMarie Campbell and Susan Clarke, Business Consultants and Authors of?The Beauty of Conflict, recommend taking an honest look at how you are spending your time through a four-zone model.
What Are The 4 Zones?
Zone Of Incompetence?– you don't do these things well. Better to eliminate, automat,e, or delegate.
Zone of Competence?– ?you can do these things but don't like them much.?Better to eliminate, automate, or delegate.
Zone of Excellence?– you are very good at these things. They bring you success, but they don't make your heart sing.
Zone of Genius?– you love doing these things, you do them well, and they give you the highest ratio of abundance and satisfaction to the amount of time invested.
What type of workplace you in your genius zone? Do more of that! Then consider what you can delegate, automate, or eliminate this week? Like all of your transaction file coordination.
This week is YOURS,?own it!