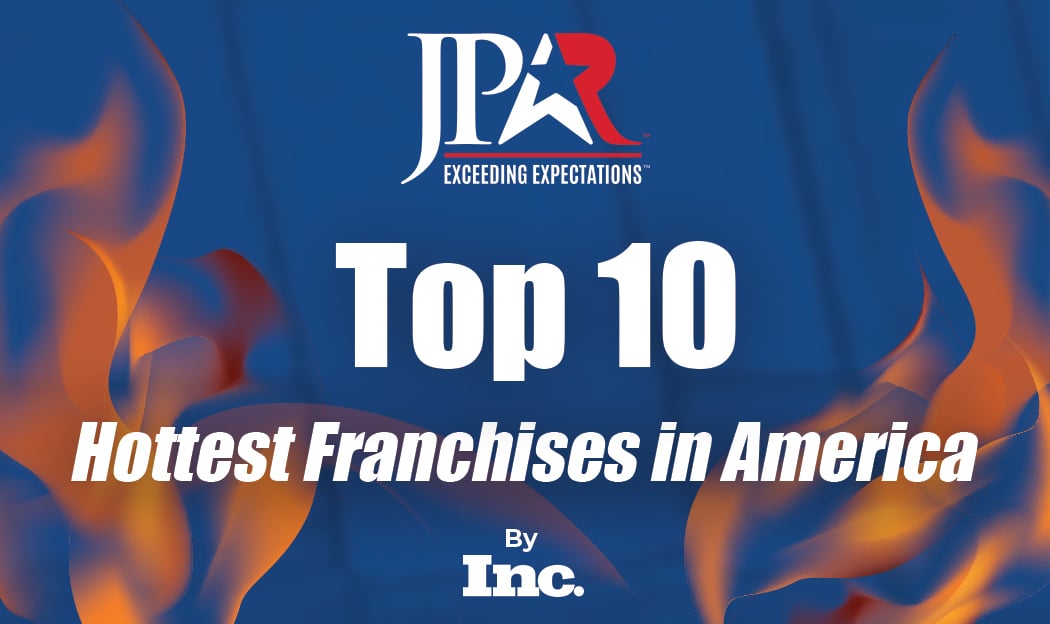 In a recent publication by Inc., best known for its annual rankings of the fastest-growing privately held companies in the United States, JP & Associates REALTORS? has been featured among various companies across different industries as the Top 10 Hottest Franchise Business in America (read article).? The announcement was greeted with excitement and anticipation as JPAR closes out the final quarter of the year, looking forward to 2020, and beyond.
"We are building something wonderful and the future looks very bright," said Giuseppe 'JP' Piccinini, Owner/Founder, JP & Associates REALTORS?. "In 2011, JPAR was founded in Frisco, Texas, under the premise that our real estate agents would be able to exceed the expectations of our clients through utilizing the tools and resources they would want or need in a low cost, high-value brokerage.? Fast forward eight years later, and we have quickly become the ideal choice for agents, brokers, and investors throughout the country. As we continue our rapid expansion, I am confident we will become the most productive brokerage in the world, the shining beacon for all real estate services."
Currently, JPAR ranks as America's #1 fastest-growing 100% commission brokerage and franchise and is also the top 50 real estate brokerage in the US with nearly 3,000 agents.? In fact, the company managed to sell 50 stores within its first six months of franchise operations.
Mark?Johnson, CEO of JPAR's company-owned stores, said,?"We are a top?producer's dream!?As an industry-disruptor, JP & Associates REALTORS? challenges the status quo and traditional mold of operating a brokerage. Operating as a full-service brokerage, on a transaction fee model with a?culture of service and productivity enables us to create an industry-leading level of per person production."?
"Our rapid growth and expansion are due in part to our agent-centric business model," said Frank Gay, CEO of JPAR Franchising, LLC. "Experienced real estate professionals appreciate the system for success we have developed; therefore, they are eager to join our family of agents and franchise owners."
Geoff Lewis, former President of RE/MAX Holdings, LLC., recently joined JPAR as the President of Vesuvius Holdings, LLC., the parent company of JP & Associates REALTORS? and JPAR Franchising.?
"JP Piccinini is the most dynamic and innovative visionary in real estate today," says Lewis. "Through leveraging a business model that is relevant and attractive to brokers and agents in today's highly competitive market, JPAR will continue to grow and thrive across all fifty states, Canada and internationally."
With over 150 agents joining each month and franchises continuously selling and opening across the US, JPAR shows zero signs of slowing down.
JP & Associates REALTORS? (JPAR) is known for their acclaimed culture revolving around productivity and service. It is no wonder JP & Associates REALTORS? has gone from the #1 independently and privately held brokerage in Texas to the fastest-growing 100% commission brokerage and franchise in the USA, as well as ranking as the 50th brokerage worldwide for home sales by REAL Trends. In 2018, JPAR trademarked the term "Exceeding Expectations?," relentlessly going above and beyond for both their agents and clients. Now franchising across the USA, JPAR Franchising is set to take the USA by storm after entering 9 new states in its first six months.
JPAR operates multiple offices across Alabama, Texas, Louisiana, South Carolina, North Carolina, Georgia, Arizona, New Mexico, and Florida, is expanding nationwide, and offers franchising opportunities for entrepreneurial real estate professionals.
To learn more about becoming an agent or franchising visit?http://www.sihur.site.